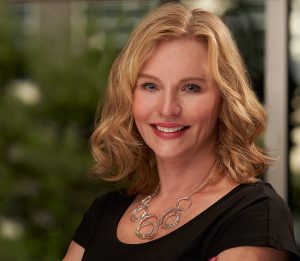 Tannan Plastic Surgery is thrilled to have Kristie Foushee on our team as our dedicated Nurse Injector.
She has been a dedicated caregiver since she began volunteering at UNC Hospitals every summer as a teenager. After becoming a volunteer EMT, she went on to Nursing School and graduated from Alamance Community College in 1991. She began her nursing career as a Tar Heel. After working at UNC in inpatient vascular surgery, she transitioned into caring for complex patients in the post-anesthesia surgical recovery unit, and eventually, surgery clinics. With her extensive experience in vascular surgery, she became very interested in treating spider veins with sclerotherapy. In 1999, Kristie became the Director of UNC Vein Clinic where she treated hundreds of patients for spider veins on the legs and face.
As a leader in Vascular Nursing, she played a critical role in setting up Vascular Programs at major medical centers including: Vanderbilt University Medical Center in Nashville, TN, the Coastal Carolina Surgical Associates in Charleston, SC, Frye Regional Medical Center in Hickory, NC and Martha Jefferson Hospital in Charlottesville, Va. Through this leadership, she has been able to impact patient care all over the Southeast, so everyone can have access to excellent vascular care. She became a Certified Vascular Nurse Study Coordinator for multiple FDA clinical trials and has given presentations at national vascular surgery meetings. She is a founding member of the North Carolina Vascular Nurse Association and served as President in 2003-2004 and President Elect in 2002-2003.
In 2002 Kristie moved into the plastic surgery realm, where she discovered her true passion. In the field of plastic surgery she successfully combined her years of broad clinical nursing experiences and build on that knowledge base. She cared for surgical patients in the OR, in clinic, and in recovery. She found herself injecting veins on the face with sclerotherapy and look at adjacent wrinkles and aged skin. She started asking questions about how to treat facial aging. Naturally, this led to a keen interest in neurotoxin (botox) and filler. Ever the academic, fascinated with this new emerging field, she immersed herself in all available training and educational opportunities. She has completed the Allergan Master Course training, as well as PALETTE® (Progressive Aesthetic Learning Essential to Technical Expertise) courses with physicians and nurses from all over the country. Always pursuing additional educational opportunities, Kristie is presently working toward becoming a Certified Aesthetic Nurse Specialist.
Now, at Tannan Plastic Surgery, she has sharpened her focus on her true passion: minimally invasive anti-aging techniques including dermal fillers, neurotoxins, sclerotherapy and skincare. When she is outside the office, she mentors other future injectors while also advancing her own knowledge base through additional training. Working hand-in-hand with Dr. Tannan each day, she feels that she has found her place. It warms her heart to hear a patient say "You changed my world, and made me feel beautiful again."