Giving Back with The Green Chair Project in Raleigh
Here in the Triangle, we've already had our first snowfall! It seems early for sure. I can't think of a better way to pause in the midst of holiday shopping and prep to reflect on what is truly important in our lives.
I am so thankful for each and every one of you who have trusted our team at Tannan Plastic Surgery. I am thankful for my staff who empower me every day. I am thankful for this amazing and diverse community that has nurtured our practice. You have allowed us to make a positive difference in so many lives.
And as we grow and establish deeper roots in the Triangle, it has been my privilege to connect with other local organizations that also share the passion of making a big impact in the lives of others. Our most recent collaboration with Raleigh's Green Chair Project is definitely one of our most rewarding experiences thus far.
Giving Back: The Green Chair Project
For those who may not know, The Green Chair Project is a 501(c)(3) that provides donated home furnishings to those in need. Specifically they support families who have transitioned from crisis such as homelessness into now sustainable housing. They partner with over 55 agencies, shelters and nonprofits to provide essential furnishings for clients' new homes. Their goal is to treat everyone with dignity regardless of circumstance while fully outfitting their new residence with everything they need to call it home with pride.
On a crisp fall Friday morning, our team at Tannan Plastic Surgery and Diehl Plastic Surgery spent the morning volunteering at the Green Chair Project. We learned how this wonderful organization helps families get back on their feet. Green Chair has an impressive showroom with furnishings and home goods curated with thought and care.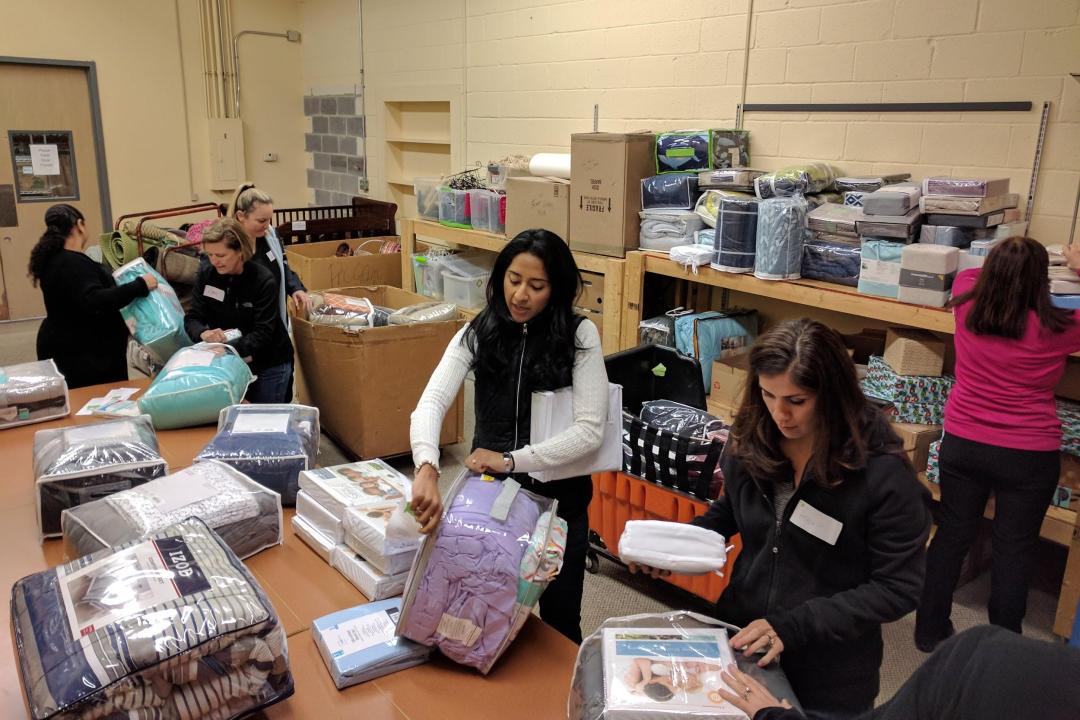 Tannan Plastic Surgery at The Green Chair Project
For our team of helpers, we were designated the job of assembling bedding sets for their Sweeter Dreams Bed Program, which provides new twin beds to kids. It was a shock to learn that over 5000 children in Wake County sleep on floors or crowded shared beds. Those kids miss out on a good night's sleep and the rest that they need to learn, grow and thrive! Through their Sweeter Dreams program, Green Chair has now served 1721 kids, and is marching ahead to make sure every child in need has a bed.
Our all-female team assembled donations of new sheet-sets, mattress protectors, and comforters into individually packed bedding sets that each child would receive along with their new bed. So much thought goes into how these donations are presented to the young children. Organizing a big room full of donations was a challenge we were more than happy to accept as a team.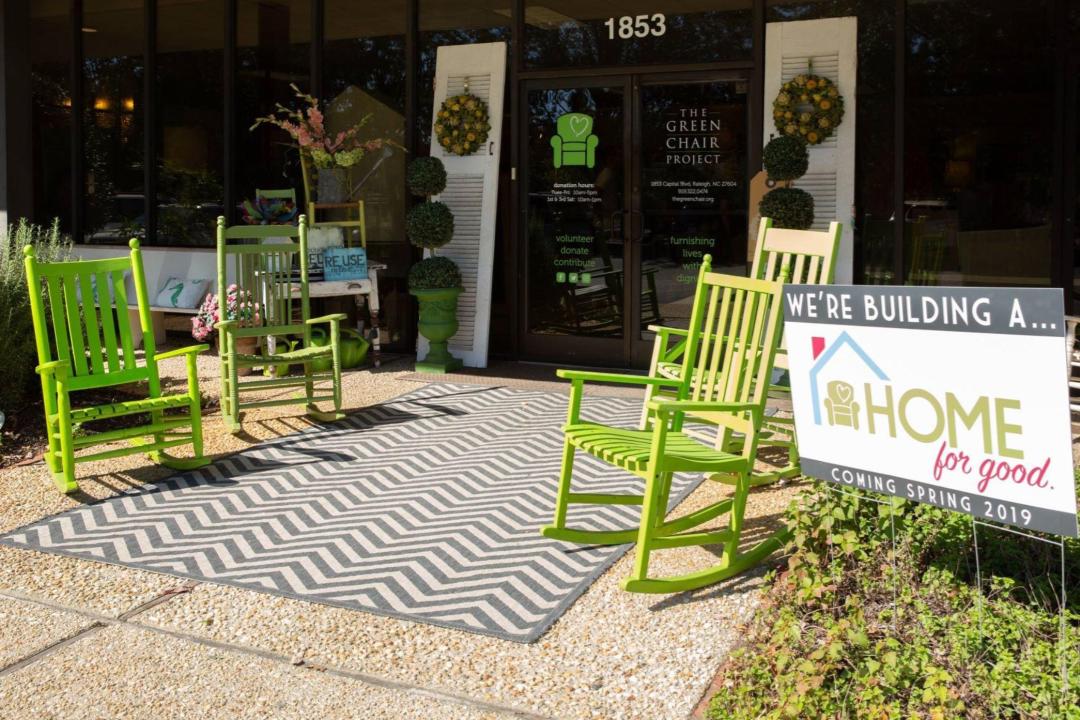 Giving Back: Helping to create a sense of Home
It is amazing how something so simple can be such a powerful reminder of just how lucky we are to have our home. A home full of comfortable and cozy things that nourish our bodies and people who restore our spirits and fill our hearts with love each and every day. Thanks to all the donations, and giving back with a little help, more kids will get to experience a feeling of home this holiday season too.
This snow is bound to melt very soon, and we will once again get caught up in checking off everything remaining on our holiday to-do list. As we inch closer to a brand new year, I hope you take stock of all that is wonderful in your life. I am so glad that our team-volunteer-day at Green Chair will be beautiful part of our 2018 memories!
We invite you to join us in giving back to your community in 2019, in whatever way you can. Cheers to the New Year, full of new beginnings, and lots of full hearts and homes!