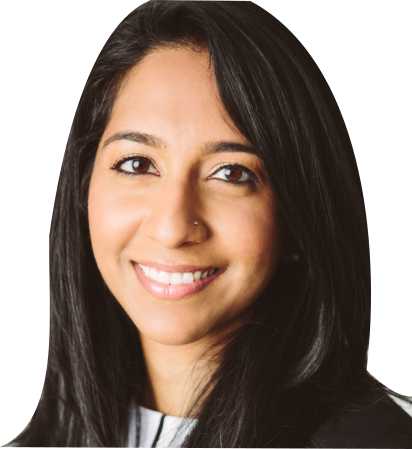 Dr. Shruti C. Tannan is a board-certified plastic surgeon with an added sub-specialty certification in hand surgery. Dr. Tannan is a long-time resident of the Triangle in North Carolina. She is proud to be an active member of both of the top-tier plastic surgery organizations in the US: The Aesthetic Society and the American Society of Plastic Surgeons.
After graduating from the North Carolina School of Science and Mathematics high school in Durham, Dr. Tannan completed her undergraduate and medical school studies at the University of North Carolina at Chapel Hill, where she was honored with numerous awards, most notably induction into the prestigious medical group, Alpha Omega Alpha Honor Medical Society (AOA). Residency training in plastic surgery took her to the University of Virginia in Charlottesville, where she excelled in both technical skills and educating medical students. She received recognition there with induction into the Gold Humanism Honor Society and the School of Medicine Humanism and Excellence in Teaching Award, among other honors.
Many procedures in plastic surgery, such as breast surgery, involve complex techniques taking tissue from one part of the body and transplanting to another part. They often involve microvascular surgery using an operating microscope to sew together vessels as small as 1-2 mm. To further establish herself as an expert plastic surgeon, Dr. Tannan completed fellowship training in microvascular and hand surgery at the world-renowned Hand Center of San Antonio in Texas. There she trained with leaders in plastic, reconstructive, hand and orthopaedic surgery.
Dr. Tannan was the first ever joint faculty appointment to the departments of plastic surgery and orthopaedic surgery at Wake Forest Baptist Medical Center in Winston-Salem, NC. She served as a faculty plastic and hand surgeon for two years, often leading multidisciplinary care for complex clinical cases. The attraction of the triangle area was strong, pulling Dr. Tannan and her family back to settle in Raleigh, NC.
Her practice, Tannan Plastic Surgery, provides plastic surgery, reconstructive surgery and hand surgery to the Raleigh, Cary, Durham, Chapel Hill, and broader triangle community. Dr. Tannan is fluent in Spanish and happy to provide consultations en español as well. Tannan Plastic Surgery is conveniently located in the Brier Creek Medical Park off of Brier Creek Parkway.