Welcome to Tannan Plastic Surgery
A full-time mother trying to get back her pre-pregnancy physique. A young professional seeking to maximize appearance for a high-profile career. A woman starting her retirement and looking for a refreshed, renewed appearance while maintaining an active lifestyle. Each situation is unique. You are unique!
Specializing in surgical and nonsurgical methods, Tannan Plastic Surgery can guide you to a solution to fulfill your needs and expectations. Dr. Shruti Tannan is a board certified plastic surgeon at Tannan Plastic Surgery. We offer the full scope of cosmetic and reconstructive surgery for the breast, body, face and hand. We have an all-female team and an on-site certified operating room. At Tannan Plastic Surgery, our mission is to restore you to your most confident, positive self, while staying true to who you are. For some people, this includes regular Botox to keep your look young and fresh, along with good Skin Care to maintain your youthful glow. For others, this means treating that shelf of tissue, or belly pooch, with a Tummy Tuck. A little Liposuction can go a long way in critical areas to help your dresses drape over your silhouette as they did in the past, or sharpen and refine that jawline and remove the double chin.
If you aren't quite sure about what procedure is right for you, browse through the list below and click on individual procedures. Also check out our blog, where Dr. Tannan focuses on answering specific questions we see most commonly in the office. You can find information on whether you are an appropriate candidate for a specific plastic surgery procedure and how each procedure is performed. We built the Plastic Surgery Cost Calculator and the Plastic Surgery Recovery Calculator to help you prepare and plan for your cosmetic surgery at a time that works best for you. If you have any questions, do not hesitate to contact us and schedule your consultation today. Dr. Tannan is fluent in Spanish and happy to provide consultations en español as well.
Areas Served
Tannan Plastic Surgery provides cosmetic and reconstructive plastic surgery services primarily in Wake County, Durham County and Orange County. With offices in Brier Creek, areas served include Raleigh, Cary, Durham, Chapel Hill, Apex, Morrisville, Hillsborough, Holly Springs, Clayton, Kinston, Goldsboro, Wake Forest, Fayetteville and other surrounding areas.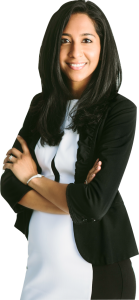 Dr. Shruti Tannan
Our Approach
At Tannan Plastic Surgery, Dr. Shruti Tannan and her team focus on four key values to bring you the best possible care:
Perspective
Dr. Tannan brings a unique perspective as a woman. She can personally and professionally relate to your needs through every step of the patient experience, from initial consultation to postoperative recovery.  We understand the roles, responsibilities and pressures of putting your best face forward as women in society and the workplace.
Versatility
Your body, your needs and your desires are unique. At Tannan Plastic Surgery, we understand that. Drawing from experience on three separate continents, at top medical centers and in private practice, Dr. Tannan has developed skills to adapt to any situation at hand. With this versatility, we find a custom solution that fits you best.
Excellence
Plastic surgery is an exacting profession and demands a balance of an aesthetic eye with a solid foundation in medical science. At Tannan Plastic Surgery, we maintain excellence in all we do, from when we greet you at your arrival, to every carefully placed suture.  We have a wonderful team that maintains the highest professional standards to enhance your experience.
Integrity
Your experience should be pleasant and seamless, in a trusted and safe environment.  We take pride in providing a comfortable setting for you during the consultation and the surgical period, while also taking extra precautions to protect your privacy. Our office, procedure suite and operating rooms instill confidence with certification by the highest accreditation board in existence.