5 Tips to Help Your Breast Lift Results Last Longer
As we women get older, our breasts may start to lose volume and sag. This sagging, or ptosis, can be the result of multiple factors, beginning with skin changes from aging and gravity. It can also come from major life changes like pregnancy, breastfeeding and significant weight loss. A breast lift procedure, or mastopexy, is a fantastic way to address droopy breasts. Breast lift results generally include a rejuvenating lift and a reshaping of the breasts for a more desirable natural appearance.
A breast lift procedure is sometimes combined with a breast augmentation, where breast implants are also placed to add volume and size to the breasts. Another option you may have heard of is a Mommy Makeover. This is a combination of procedures like breast lift, breast augmentation and tummy tuck to regain your beautiful pre-pregnancy form after the permanent body changes that come from having children.
Although it varies for each individual, the positive effects from a breast lift can last for years, even decades. To achieve long-lasting results, it is important to maintain your investment! Here are 5 tips that can help your breast lift results last longer.
Tip #1: Time It Well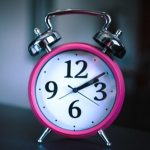 When is the right time to have a breast lift for droopy, sagging breasts? With a breast lift, or mastopexy, timing is incredibly important. Ideally you should wait until you have passed certain milestones in life before having this cosmetic procedure done in order to maximize your breast lift results. So when exactly is the best time?
One of the biggest factors we consider is whether or not you are finished with pregnancy and breastfeeding. It is generally best to wait until after you've had all the babies you plan to have. Another key factor is major weight loss. To get the most from your breast lift procedure, you should try to establish and maintain a healthy normal weight prior to surgery.
Tip #2: Pick the Best Plastic Surgeon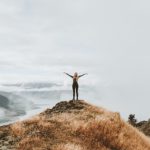 The American Society of Plastic Surgeons offers a great list of questions you should ask during a breast lift consultation to find the best plastic surgeon. Always choose a board-certified plastic surgeon. As you look for experience and credibility, you may also consider "The Advantages of Having a Female Plastic Surgeon" – a surgeon who understands what you are experiencing as a woman.
Be sure your plastic surgeon operates in a surgical facility with AAAASF accreditation, demonstrating the highest standard of quality and safety. By choosing the best cosmetic surgeon, you will undoubtedly increase your chance for better breast lift results.
Tip #3: Consider Breast Implants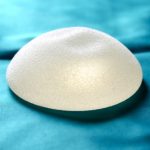 As we discuss in "Should I Get Breast Implants, a Breast Lift or Both?", placement of breast implants with a breast lift is actually quite common. Not only do the breasts start to sag with aging, they can deflate and lose shape over time as well. Breast augmentation can complement the breast lift nicely by enhancing the shape and volume of the breast while we are lifting it to a more desirable position on your chest.
Breast implants can enhance the breast lift results in some women, reshaping the breast for a more youthful and rejuvenated look. Bear in mind, if you opt for a large breast implant size, the reverse could happen – the heavier weight could cause your breasts to sag faster. Be sure to discuss this with your plastic surgeon so you can get the best possible results.
Tip #4: Eat a Healthy Diet
One of the easiest ways to make your result last is to maintain a steady weight after surgery and avoid large fluctuations in your weight gain and loss. For your overall health and wellness, be sure to eat a healthy diet. Nutrient-rich foods can go a long way toward your skin health, in addition to your general well-being.
This article on how to avoid sagging breasts offers insights on foods that make up a good diet. Look for proteins (milk, fish, eggs), complex carbs (beans, peanuts and whole-grain breads), and lots of fruits and veggies.
Tip #5: Maintain an Active Lifestyle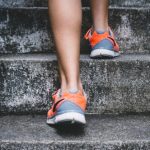 After you breast lift procedure, you'll need to take it easy for a while. Your plastic surgeon will most likely advise you to avoid strenuous activity for 2 to 4 weeks so that your body can fully heal. If a combination of procedures was involved, like breast implants or a full mommy makeover, recovery might take a bit longer.
After you've taken the appropriate time off, with guidance from your plastic surgeon, you should gradually increase your activity level. Eventually, you should return to a normal active exercise regimen. It is important to maintain an active lifestyle to ensure that your breast lift results will last as long as possible. If you can, try to avoid smoking and any other behaviors that might have adverse affects on your breasts and body.
Breast Lift Results that Last
A breast lift can do wonders at rejuvenating the breasts. Make sure you get the full benefit from this cosmetic plastic surgery procedure for as long as possible. By following the 5 tips above, you'll be well on your way to seeing breast lift results that give you a better shape, more youthful look and greater confidence in your breasts for years to come.
At Tannan Plastic Surgery, we work mostly with patients from Raleigh, Durham, Cary, Chapel Hill, Apex and the greater Triangle NC community. We also see patients from all across North Carolina including Morrisville, Garner, Knightdale, Wake Forest, Holly Springs, Fayetteville, Dunn, and Rocky Mount seeking plastic and reconstructive surgery options from a board certified female plastic surgeon. Contact us today to schedule a consultation with Dr. Tannan for your breast enhancement needs.
Let's find the right Breast Lift plan for you – schedule a consultation today!
Helpful Links on Breast Lift