Dr. Tannan Recognized as a Top Plastic Surgeon in Raleigh NC
Every year, Business North Carolina asks doctors to identify medical specialists they think are the best in their fields. The votes are then tallied up to create a "top doctors" list. I'm honored to make this list and be recognized as a top plastic surgeon in Raleigh NC! Receiving this vote of confidence by my peers is both gratifying and humbling. As a female board-certified plastic surgeon, I hope that my accomplishments can serve as inspiration to young women pursuing their future in medicine and science. I also want to express my sincere thanks to our incredible staff at Tannan Plastic Surgery. Certainly, this recognition as being one of the best plastic surgeons in North Carolina would not be possible without the amazing women in our office.
At Tannan Plastic Surgery, we see patients from all across the state of North Carolina. Many of you visit from within the Triangle – Raleigh, Chapel Hill, Durham, Cary and nearby cities like Knightdale, Garner and Morrisville. Others come from much farther distances in NC, like Fayetteville, Asheville, Wilmington, Greenville and Charlotte. In fact, some patients even come to us from outside the state. In every case, we strive to provide you with kindness, integrity and the best possible care. We know that you have options when searching for the best plastic surgeon in Raleigh. Our hope is that this recognition as a top plastic surgeon in the state gives you additional confidence when you pick up the phone and schedule an appointment with us. We look forward to seeing you!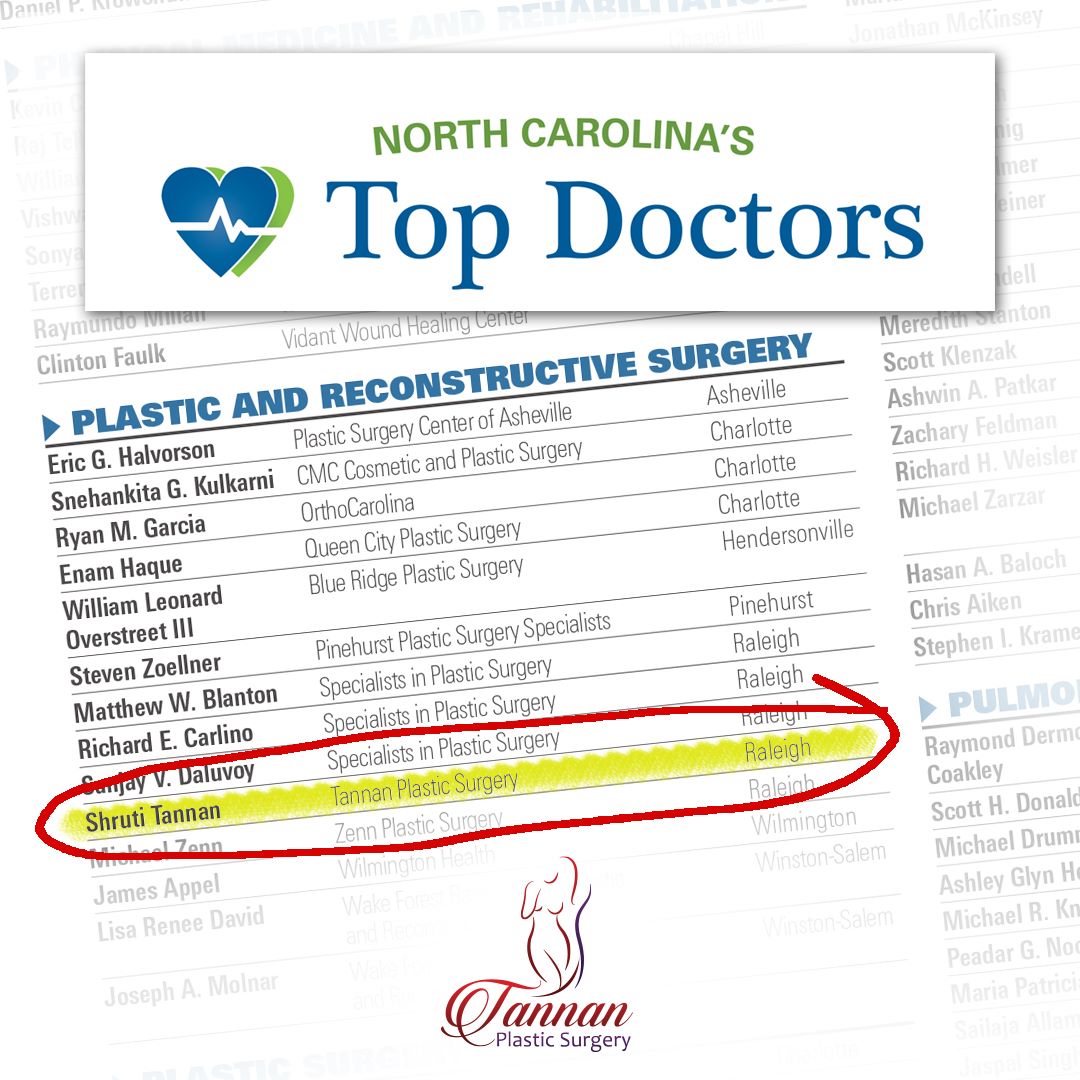 Ready to see Dr. Tannan? Call (919) 797-0996 now to schedule an appointment at Tannan Plastic Surgery!