Dr. Tannan's Picks: Favorite Books of 2020
Do you find yourself wistfully looking over the 'best of' book lists every year? As a working mom, trying to find quiet moments alone to savor words on a page can be a challenge. I have made reading a priority this year, with all the changes in our lives (thank you 2020). Whether it is late at night, or while the little guy is taking a nap, I find time to devour new and amazing stories. As in years' past, I compiled my picks of my Favorite Books of 2020 here for all of you who follow us for all things plastic surgery in Raleigh and the Greater Triangle Area. I consider general mental health and wellness a part of plastic surgery! As always, please keep your recommendations coming. I love a good read, and as you can see my taste spans the spectrum :).
Recommended Reading for the 'Socially-Distanced' Winter and Beyond
Below is a list of my favorite books of 2020. I read all of them this past year and they spoke to me in different ways. Some brought tears to my eyes. Others had me laughing so hard my kids looked at me sideways. A few carried me away from our crazy COVID reality and transported me to fantasy worlds. All gave me time to reflect on how much I've learned about our world and the people in it this year.
What are your favorite books of 2020? Please share your book recommendations when you come in to see me!
[The following books can be found on popular platforms like Amazon and Barnes & Noble or at some of our Raleigh, Durham and Chapel Hill local independent bookstores]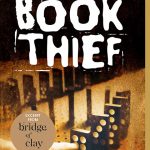 The Book Thief by Markus Zusak
It is 1939 in Nazi Germany. Liesel Meminger is a foster girl living outside of Munich, who scratches out a meager existence for herself by stealing when she encounters something she can't resist–books. With the help of her accordion-playing foster father, she learns to read and shares her stolen books with her neighbors during bombing raids as well as with the Jewish man hidden in her basement.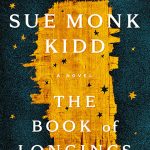 The Book of Longings by Sue Monk Kidd
"I am Ana. I was the wife of Jesus." Thus begins this mesmerizing work of fiction, where the writer takes an audacious approach to history and brings to life the imagined story of a young woman named Ana. Grounded in meticulous historical research and written with a reverential approach to Jesus's life that focuses on his humanity, The Book of Longings is an inspiring account of one woman's bold struggle to realize the passion and potential inside her, while living in a time, place, and culture devised to silence her.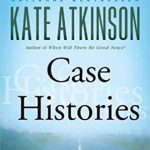 Case Histories by Kate Atkinson
The first book in the Jackson Brodie Mysteries series finds private investigator Jackson Brodie following three seemingly unconnected family mysteries in Edinburgh. She weaves such an intricate plot, where every character matters – so don't go to fast. Her sense of humor and detail is delightfully wicked and she masterfully paints multidimensional characters that tug at your heartstrings. This is murder, mystery, and a reverence for the flawed humanity all rolled into one delicious book.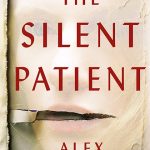 The Silent Patient by Alex Michaelides
Alicia Berenson's life is seemingly perfect until the evening her photographer husband returns home late and Alicia shoots him five times in the face. Then, she never speaks another word. A criminal psychotherapist is determined to get her to talk and unravel the mystery of why she shot her husband, taking him down a twisting path into his own motivations. And the ending – well, I won't spoil it. Enjoy.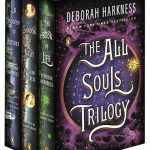 The All Souls Trilogy by Deborah Harkness
The All Souls Trilogy follows the story of Diana Bishop, a historian and reluctant witch. Written by a historian who studied at Oxford University herself, she pains a fantasy world where time travel and magic are the norm. Simultaneously she takes the characters on a quest to solve the mystery of their existence with, you guessed it, a special book, Ashmole 782. This book is relevant now more than ever, as we watch the beautiful characters come to life and find themselves while searching for something else entirely.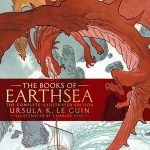 The Beekeeper's Apprentice by Laurie R King
This fun piece of historical fiction is an oldie but goodie. It reimagines a retired Sherlock Holmes in 1915,quietly engaged in the study of honeybees in Sussex when a young woman literally stumbles onto him on the Sussex Downs. Under his reluctant tutelage, this very modern, twentieth-century woman proves a deft protégée and a fitting partner for the Victorian detective. For the reader who grew up on Sherlock Holmes, this is a lovely trip down memory lane, with some modern adaptations and fabulous development to a favorite and flawed old character.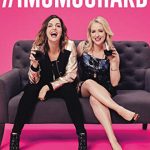 #IMomSoHard by Kristin Hensley and Jen Smedley
You have probably seen this famous and fabulous twosome on YouTube or Good Morning America. Here is their story, told in their words. I literally laughed out loud and needed this in 2020. Has it been months since you've read a book with actual adult words that had nothing to do with farm animals or superheroes or going potty? Well then, it's time to take a break. I hope you enjoy this laugh-out-loud, best friend banter on the eighty bajillion ways moms give their all every day.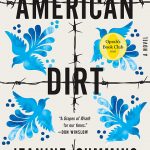 American Dirt by Jeanine Cummins
Lydia Quixano Pérez runs a bookstore in Acapulco, Mexico, where she lives with her husband, Sebastián, who is a journalist, and their son, Luca. When what seems an innocent friendship turns her life upside down, Lydia and Luca are forced to flee Acapulco, setting them on a journey they will share with countless other Central and South Americans-turned migrants. This beautifully written and heart-wrenching story is written by an inspired author who draws on her own fear of losing her husband, an undocumented immigrant in the US, at any moment. There was a lot of controversy about this book for telling the immigrant story when the author herself was not an immigrant. It stands as a riveting portrait of Americana from a well-researched and thought-provoking perspective.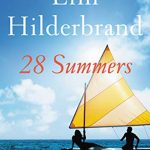 28 Summers by Elin Hilderbrand
Here is a fabulous quick read with a love story for the ages. I was smiling and crying over the span of a few hours. When Link receives deathbed instructions from his mother to call a number on a slip of paper, he's not sure what to expect. 28 Summers explores the agony and romance of a one-weekend-per-year affair and the dramatic ways this relationship complicates and enriches their lives, and the lives of the people they love.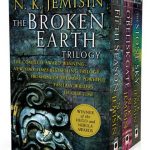 The Broken Earth Trilogy by N.K. Jemisin
Written by the prolific 2020 MacArthur Fellow, NK Jemisin, this trilogy creates a world and characters that have such interesting parallels to our current time and cultural challenges we are facing today. Here in this story, she depicts the way the world ends for the last time with a season of endings. She takes traditional mores and turns the usual tropes on their head with characters like a vengeful Father Earth and a connection between beings that is fragile at times, and Earth-shatteringly powerful at others. Her characters are so well developed and interesting to follow and understand as each book takes you further into the depths of their thoughts and history. Each of these books won the Hugo Award the year they were published, and those were certainly very well deserved.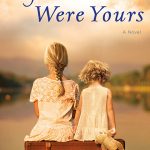 Before We Were Yours by Lisa Wingate
Twelve-year-old Rill Foss and her siblings live a magical life. But when their mother is rushed to the hospital, everything changes. Wrenched from all that is familiar and thrown into a Tennessee orphanage, the children are assured that they will soon be returned to their parents—but they quickly realize the dark truth. This compelling story will have you crying – so don't be mad. However, it is a piece of American History that I never learned in the classroom. There was an ugly undercurrent to society in our dark past – and this story sheds light on real people who existed and the institutions who supported them. I strongly recommend reading the Author's note at the end. It was quite illuminating.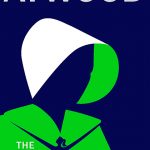 The Testaments by Margaret Atwood
This sequel, while written decades after The Handmaid's Tale, is amazing in its relevance today in 2020. The book itself takes place 15 years after the original story. The Republic of Gilead maintains its grip on power, but there are signs it is beginning to rot from within. Narrated by three radically different women, we watch as each is forced to come to terms with who she is, and how far she will go for what she believes. When their stories converge, potentially explosive results quickly follow. The struggles of each woman, strong and full of depth in their own right, are poignantly weaved into a timeless story.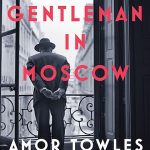 Gentleman in Moscow by Amor Towels
I know that I have a historical fiction…obsession. This beautiful story is set in 1922, where the delightful troublemaker Count Alexander Rostov is sentenced to house arrest in Communist Russia. He must now live in an attic room of a hotel while some of the most tumultuous decades in Russian history are unfolding outside the hotel's doors. Unexpectedly, his reduced circumstances provide him entry into a much larger world of emotional discovery as he befriends an unlikely young girl and they take on one adventure after another. This beautiful story paints a vivid picture of an era that is long gone, but its effects can still be seen today.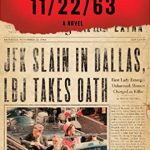 11/22/63 by Stephen King
On November 22, 1963, three shots rang out in Dallas, President Kennedy died, and the world changed. What if you could change it back? This heart-stopping dramatic novel is about a man who travels back in time to prevent the JFK assassination. Not your typical Stephen King, that is for sure! The plot twists and turns, with an interesting thread that connects the past, present and future. It also shows us how some concepts, love, loss and connection, can transcend time. And that for each decision we make, there is a consequence.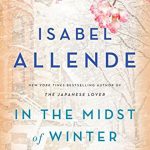 In the Midst of Winter by Isabel Allende
From one of my favorite writers is a modern love story that is so 2020. What begins as a minor traffic accident sweeps three very different people together in a mesmerizing journey from present-day Brooklyn to Guatemala in the recent past to 1970s Chile and Brazil. The novel explores the timely issues of human rights and the plight of immigrants and refugees with passion, humor, and wisdom that transcend politics. The conversations, the connections, and the characters are people we can all imagine in our lives today. She creates a situation so real, so plausible, and lets you watch it unfold in a series of interesting developments that twist and turn the way our lives do.
Got favorite books of 2020 that are not on our list? Send us a note – we're always on the lookout for new ones!