Tannan Plastic Surgery: Favorite Books in 2019
It is important to care for ourselves – not just our bodies, but also our minds and souls. I think this makes me a better person, mom, wife, and part of my community. Some people find immense peace in an intense workout every day. I admire those people! For me, when I'm not also working out, I love to read. This goes back to even before I was an English major at UNC. Reading different books gives us a small insight into perspectives that we might otherwise never encounter.
I hope you enjoy my recommended reading list as you choose your next adventure!
Recommended Reading for the Fall and Year-Round
Below is a list of books I've read recently that have touched me in different ways. These books inspire us to slow down when things seem to be moving fast. They motivate us to put our phones down and look up. They remind us that today is not a guarantee, but a chance. A chance to do, to be, to give, to laugh and to learn.
[The following books can be found on popular platforms such as: Amazon and Barnes & Noble or at some of our local independent bookstores!]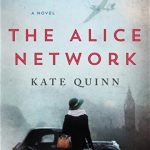 The Alice Network by Kate Quinn
In this enthralling historical novel, two women—a female spy recruited to the real-life Alice Network in France during World War I and an unconventional American socialite searching for her cousin in 1947—are brought together in a mesmerizing story of courage and redemption.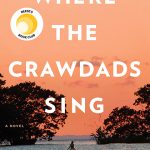 Where the Crawdads Sing by Delia Owens
For years, rumors of the "Marsh Girl" have haunted Barkley Cove, a quiet town on the North Carolina coast. So in late 1969, when handsome Chase Andrews is found dead, the locals immediately suspect Kya Clark, the so-called Marsh Girl.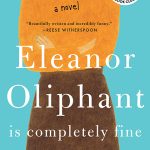 Eleanor Oliphant is Completely Fine by Gail Honeyman
The novel focuses on 29-year-old Eleanor Oliphant, a social misfit who becomes enamored of a singer she sees performing named Johnnie Lomond, whom she believes she is destined to be with.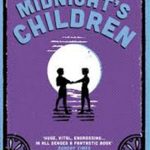 Midnight's Children by Salman Rushdie
A 1981 novel by British Indian author Salman Rushdie, the book deals with India's transition from British colonialism to independence and the partition of British India. It is considered an example of postcolonial, postmodern, and magical realist literature.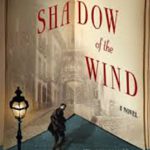 Shadow of the Wind by Carlos Ruiz Zafon
Set in Barcelona, 1945. A city slowly heals in the aftermath of the Spanish Civil War, and Daniel, an antiquarian book dealer's son, mourns the loss of his mother and eventually finds solace.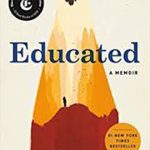 Educated by Tara Westover
This memoir is an account of the struggle for self-invention. It is a tale of fierce family loyalty and of the grief that comes with severing the closest of ties. With the acute insight that distinguishes all great writers, Westover has crafted a universal coming-of-age story that see one's life through new eyes and the will to change it.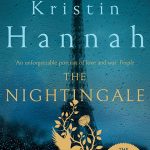 The Nightingale by Kristin Hannah
This epic panorama of World War II in France tells the story of two sisters and their struggle to survive and resist the German occupation of their beloved country.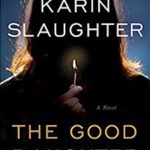 The Good Daughter by Karin Slaughter
The stunning standalone is Slaughter at her very best. The Good Daughter tells the story of two sisters and the violent past that joins them.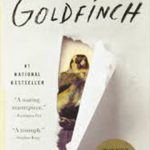 The Goldfinch by Donna Tartt
Composed with the skills of a master, The Goldfinch is a haunted odyssey through present day America and a drama of enthralling force and acuity. It has echoes of Charles Dickens in the way the author paints an incredibly vivid picture with words.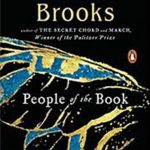 People of the Book by Geraldine Brooks
People of the Book is a 2008 historical novel by Geraldine Brooks. The story focuses on imagined events surrounding protagonist and real historical past of the still extant Sarajevo Haggadah, one of the oldest surviving Jewish illuminated texts.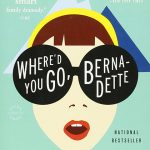 Where'd You Go Bernadette by Maria Semple
Former architect Bernadette Fox seems to have it all — a beautiful home, a loving husband, and a brilliant teenage daughter. When Bernadette suddenly disappears without a trace, her concerned family sets off on an exciting adventure to solve the mystery of where she might have gone.
Got a favorite book that's not on our list? Send us a note – we're always on the lookout for new ones!