Top 4 Anti-Aging Tips for Younger Looking Skin
Anti-aging is the hottest thing in skincare. It's no surprise – we all want younger looking skin! And while a youthful look is important, we want our skin to be healthy at the same time.
I recently held a skin care workshop with the Del Webb Carolina Arbors community in Durham NC on this exact topic. We had a wonderful crowd of residents, fully engaged before I even started the presentation. Our discussion on anti-aging skin care was lively and fun. A fan favorite was a live demonstration of the ZO Skin Health product line, a comprehensive physician designed skincare program that we offer at Tannan Plastic Surgery.
To finish off the workshop, I offered 4 anti-aging tips for younger looking skin. We think you, the reader, will find them useful as well. Here's a summary of the workshop and anti-aging skincare tips to keep your skin healthy and youthful for years to come.
What stops us from having younger looking skin?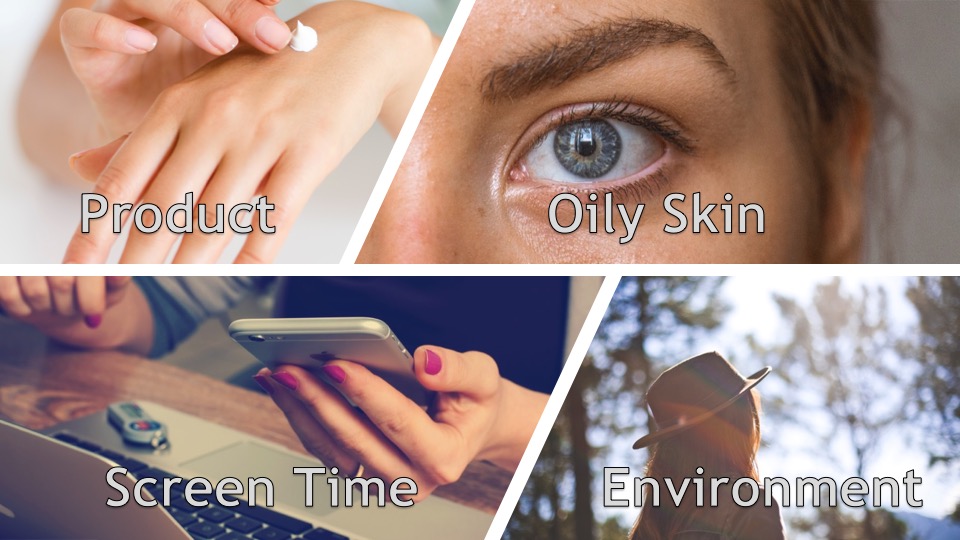 Before we can begin to treat our skin, we must know what is harming it in the first place. There are many factors, from the products we use, to our daily habits, to our environment, that can prevent us from maintaining younger looking skin. Here are a few of the top culprits.
Product: Most of us use some kind of daily skin moisturizer product. Did you know that this can hamper true skin health restoration? That's because moisturizers can make the skin cells lazy, decrease exfoliation and weaken the skin protective barrier.
Oily Skin: Sebum is a secretion of the glands which can lead to oily skin. This can lead to concerns like acne, rosacea and clogged pores. If not treated regularly and effectively, oily skin causes chronic inflammation.
Screen Time: High energy visible (HEV) light is ubiquitous. Sure, we face it in fluorescent lights at the office or at the store. What's worse, our skin is exposed to HEV every single day for hours at a time through our computer screens, tablets and cell phones.
Environment: Sometimes a sunny day is just what the doctor ordered. While we enjoy that warmth, we must be mindful of UVA and UVB rays that penetrate our skin. These rays lead to skin damage that causes skin cancer, wrinkles, and accelerated aging if not addressed properly.
What can we do for anti-aging and healthier skin?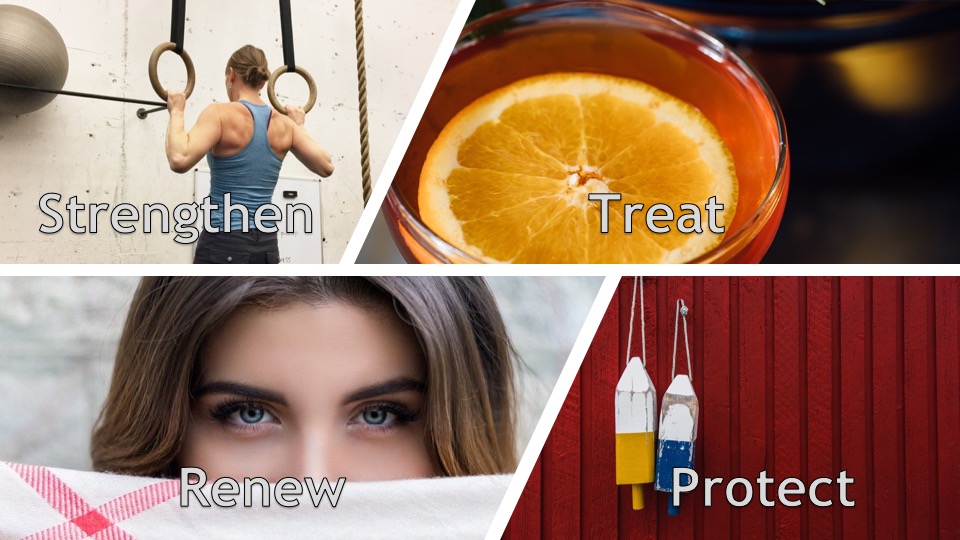 So what can we do to combat these challenges to good skin care? Here are 4 tips for anti-aging and younger looking skin.
Strengthen: Use products that strengthen the skin barrier through DNA repair, stabilization and hydration. Daily Power Defense is a good example of this. Building up your skin barrier will fight off inflammation, acne and other damaging factors.
Treat: Look for products rich in vitamin A. This is proven to improve skin texture and tone, stimulate new collagen production and regulate oil production. Retinol and Retinoic Acid derive from vitamin A and are effective at treating many medical conditions and maintaining healthy, plump collagen.
Renew: Practice regular skin cleansing twice a day and and regular skin exfoliation. Soap and rinse in the shower is not enough, especially as we get older. Be sure to use clinically tested and proven products for younger looking skin with alpha hydroxy acids.
Protect: Use sun protection every day, whether you stay indoors or go outside. Make sure your sunscreen is strong enough for UVA, UVB, HEV and IR-A. This will ensure the best possible protection from harmful rays of the sun.
Healthier and younger looking skin is within reach! Don't waste another day with off-the-shelf moisturizers or ineffective sunscreen products that are doing more harm than good. Visit us at Tannan Plastic Surgery so we can discuss your skin care goals. Together, we develop a skin care regimen that's perfect for you.