The Best Time to Get a Mommy Makeover
The joy of motherhood also brings with it the realization that our body will never ever be the same again. This is because pregnancy, childbirth, and breastfeeding cause stretching and sagging that exercise and diet can't always fix. It's no surprise then, that many women turn to a Mommy Makeover to help restore their pre-pregnancy bodies. It is also one of my most favorite ways to help women regain their confidence after the amazing experience of becoming a mother. So let's talk about exactly what it is, and the best time to get a Mommy Makeover.

What is a Mommy Makeover?
So what exactly is a Mommy Makeover? That's a common question we get since it is actually a combination of different plastic surgery procedures. A Mommy Makeover typically involves:
Tightening the abdominal wall from the inside out with a tight repair of your stretched out core, or diastasis recti
Smoothening the waistline and contour of the belly by re-draping and removing extra skin and fat
Restoring the shape, volume and lifting the breasts
All of this is done with a combination of various plastic surgery methods including Liposuction, Tummy Tuck (Abdominoplasty), Breast Augmentation, Breast Reduction, or Breast Lift (Mastopexy), performed in one surgical setting when safe. Since no two women go through the exact same stretching, sagging, and fat deposits, each Mommy Makeover surgery is unique. While it could involve Breast Augmentation and Liposuction for one woman, it may be a Breast Lift, Tummy Tuck and thigh liposuction for another. In other words, a Mommy Makeover is truly tailored to meet your specific needs.
When is the best time to get a Mommy Makeover?
A Mommy Makeover is a very personal procedure that should be done for yourself and not to fit someone else's standards for an ideal body type. Having said that, to get the best results from a Mommy Makeover it is important to consider these four questions:
Is your weight stable without any expected weight swings greater than 15 pounds?
Are you done having all the children you plan to have?
Does your schedule allow time for the surgery and typical recovery period?
Will you have help with the kiddos and household, especially during the first two weeks after surgery?
If you answered yes to all of the above, then this might be a great time to get a Mommy Makeover consultation. The before and after pictures below prove that a Mommy Makeover is not about vanity as some might have you believe. On the contrary, it is about achieving the quality of life you crave. Whether the goal is to fit back in your pre-pregnancy clothes, make bra shopping less stressful, or increase your body confidence, the physical and emotional transformation from a Mommy Makeover is undeniable.
— SLIDE THE CURSOR —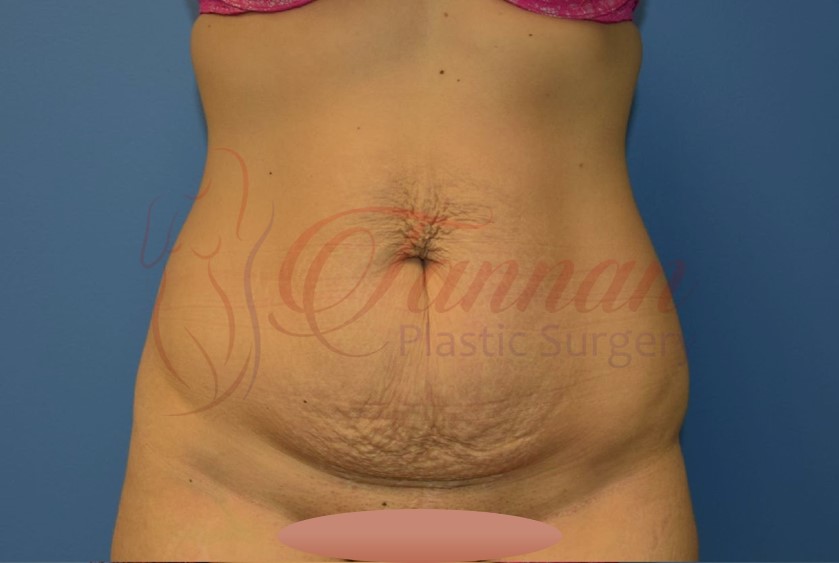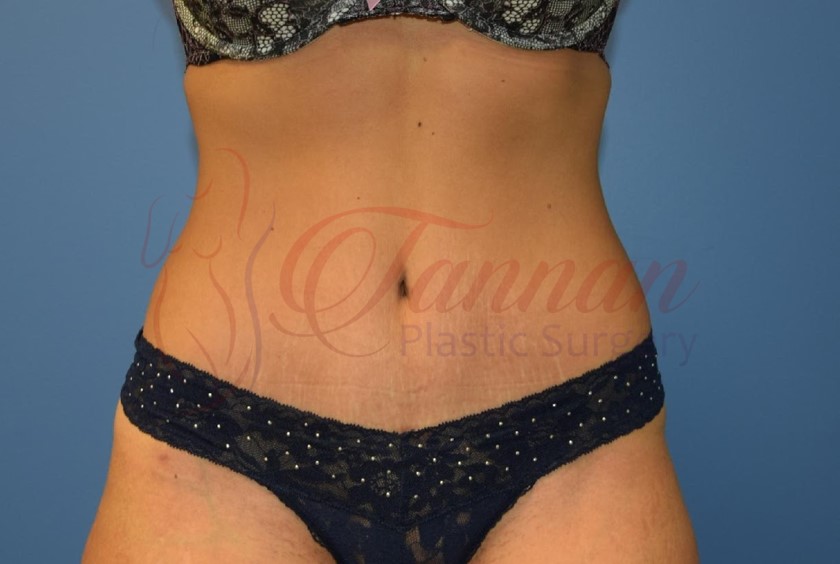 Why get a Mommy Makeover?
Each time your body goes through pregnancy and breastfeeding, it naturally increases in fat deposits. The shape and volume of our breasts change, deflating (or inflating) to different degrees in different women. The belly stretches internally (loosening your once tight "six-pack"). The abdominal wall loosens as well, called diastasis recti, resulting in sagging overhanging skin over a stretched out internal muscle layer.
These changes to our bodies and breasts sometimes leave us with a shape we no longer recognize as our own. Unfortunately, even our best efforts at diet and exercise may not be enough. That's where cosmetic surgery can help. A Mommy Makeover addresses many of these issues in one surgical setting.
Don't let your post-pregnancy body leave you looking for ways to hide the real you. Every woman's goals are unique, and open communication is key between you and your surgeon. As a board certified plastic surgeon, and as a mother of two, I understand this interplay of motherhood, beauty and health, first hand. With my all-female team, it would be my privilege to care for you. Schedule your consultation today and let's discuss if now is the best time to get your Mommy Makeover!