Dr. Tannan's Picks: Favorite Books of 2021
This is quite possibly my favorite blog post to write every year! As in years past, I have put together my Favorite Books of 2021 here for all of you who follow us not just in Raleigh and the Greater Triangle Area, but around the country. I consider general mental health and wellness a very crucial part of plastic surgery, and reading these books has been inspiring to me in different ways. As always, please keep your recommendations coming. I love a page-turner, and as you can see my taste spans a broad range.
Favorite Books of 2021 – Recommended Reading for Recovery and General Inspiration
Below is a list of my favorite books of 2021. Out of everything I have read this past year, these are standouts. Now, not all of them are 2021 releases, some are oldies but goodies. I love to rediscover a book that either I missed when it originally came out, or I am re-reading and finding new meaning. Please be sure and share your book recommendations when you come in to see me!
[The following books can be found on popular platforms like Amazon and Barnes & Noble or at some of our Raleigh, Durham and Chapel Hill local independent bookstores]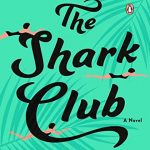 The Shark Club by Ann Kidd Taylor
At first glance this may seem like just another summer read, but like the ocean, there is so much more richness in the depths beneath the surface. This novel paints a beautiful setting with words and characters you rally around, and it has so many layers. First there is a mystery, and simultaneously there is a fierce passion for life, love and pride in one's work. This book has something for folks wanting a quick fun read with a love story and avid readers wanting poetry brought to life with beautiful literary references and influences.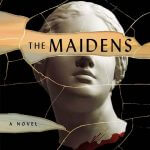 The Maidens by Alex Michaelides
Michaelides does it again. Another psychological thriller with murder, mystery, beautiful writing and wonderfully flawed characters. If you loved his debut novel, The Silent Patient, then you will surely want to read this one. He weaves a complex story with elements of Greek tragedies, secret societies and a bloodlust for power. This is a page-turner that will leave your mouth hanging open with the twist at the end.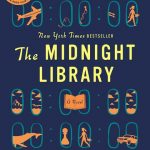 The Midnight Library by Matt Haig
Ever wonder what would happen if you could undo a choice you made? Do you live a life filled with regrets? This interesting existential novel examines a life where you can edit it and revise it as often as an English paper. The premise may seem unusual at first, and as it goes on you are on the edge of your seat wondering what really is the best way to live life? This book won the Goodreads' Choice Awards for Best Fiction and it will certainly raise interesting questions for you in your own life.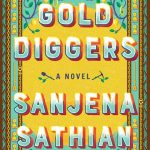 Gold Diggers by Sanjena Sathian
Where does ambition come from and how does it intersect with real life? This book actually took me back in time to life growing up as a first generation Indian American in the Southeast – and it's not just because there is a character with my name! Sathian paints a very real and raw portrait of life as I knew it. She uncovered things hiding in plain sight to me that never registered in my consciousness, but enough of that. With a magical undercurrent, she takes a closer look at reality and the destruction that comes with an obsession with ambition.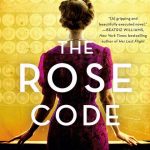 The Rose Code by Kate Quinn
I do love Historical Fiction – and Kate Quinn never disappoints. This is the true story of codebreakers of Bletchley Park in the 1940s. The strongest minds of Great Britain were recruited here to break the Nazi codes. There is secrecy, spies, a love story, and all of this is based on actual events and people. Rich debutantes turning away from a life of luxury, a love affair involving Prince Philip of Greece, all tangled in a complicated knot of the oath of silence that is the cornerstone of codebreakers. Learn a piece of history with this beautifully written book.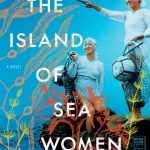 The Island of Sea Women by Lisa See
Set on the remote Korean island of Jeju, this beautiful novel takes you through the depths of the sea and female friendships in a matrifocal society of female divers called the haenyeo. This book highlights the power of women, and how complicated the scars of love, sacrifice and time can become. Beautifully written with emotion and an intensity that is characteristically Lisa See.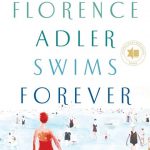 Florence Adler Swims Forever by Rachel Beanland
In this interesting piece of historical fiction, the namesake dies in the opening of the book. It is an intimate portrait of a family's loss and how they navigate the turbulence that follows. The author shows how a family is affected by loss, war, love and grief in the 1930's. This novel raises questions about the complexity surrounding the decisions we make, albeit with good intentions, and the far-reaching consequences that follow.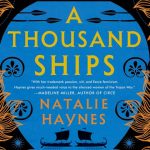 A Thousand Ships by Natalie Haynes
Haynes tells the story of the Trojan War from the perspective of all the women. She tells their stories collectively and individually. At times you feel Odysseus' Penelope with her wit and sarcasm, biting as she cannot comprehend why her husband is stuck on an island around the corner from her with a witch. At other times you feel the pride and power of the women striving to save their legacies, their children, as their city burns to embers. Poetic, powerful and ground-breaking in her perspective and deliciously written.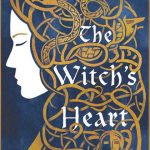 The Witch's Heart by Genevieve Gornichec
Another re-telling of a fascinating myth, but completely different. This novel is from the perspective of a banished witch in Norse mythology, the mother of Loki's children. This story is written with longing, with a sense of communion with the earth, and with a fire that burns in a fierce woman's veins. The characters, although fantastical, come to life on the page and bring you to tears with the full range of emotion in this beautiful story.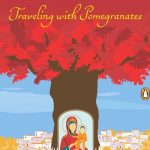 Traveling with Pomegranates by Ann Kidd Taylor and Sue Monk Kidd
This is a coming-of-age story from the perspective of mother and daughter while traveling to Greece, all the while with parallels to the story of Demeter and Persephone. Theirs is a relationship for which all mothers should strive – one that breathes life, space and grace into their daughters. It was so interesting to watch as the mother, Sue Monk Kidd, worked to define her moment – all while her daughter, Ann Kidd Taylor, was searching for how she would leave her imprint on the world. Their journeys converge so beautifully, and of course the story is written such that the words dance on the pages.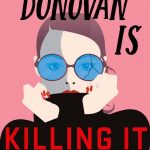 Finlay Donovan is Killing It by Elle Cosimano
It starts with a conversation overheard in a restaurant. Lots of misunderstandings later, and this single mother who is scraping by trying to meet her publisher's deadline finds herself a hitwoman. This book is made for us – women in the midst of our lives. Cosimano speaks my language, you literally feel as if the narrator is your friend, and you are sitting grabbing coffee catching up on her craziest escapades, and the suspense has you hanging on to her every hilarious and deliciously wicked description.
Didn't find one that you haven't read already? Take a look at our list from last year. Do you have favorite books of 2021 that are not on our list? Send us a note – we're always on the lookout for new ones!