Female Business Leaders in the Triangle Need to Attend This Event
The Raleigh-Durham-Chapel Hill Triangle of North Carolina has long been my home. I lived here as a high school student at North Carolina School of Science and Math in Durham. I lived here as a college student and medical student at the University of North Carolina at Chapel Hill. Today, I live here as a board certified plastic surgeon with a practice in Raleigh.
All this to say that I am very proud of my community. As a result, I am invested in seeing the region emerge as a champion for other female business leaders and women bosses like me. One way we accomplish that is with NC Chamber's upcoming event, Women > A Force in Business, to be held right here, in the heart of Raleigh on October 30th. With a mission to inspire the next generation of female leaders, this is a must-attend event for all female business leaders in the Triangle.
Why Should Female Business Leaders Attend this Event?
As one of the over 800 attendees of last year's Women > A Force in Business, I left with a lasting impression of its comprehensive coverage of topics, as well as inspiring speakers like Walkwest's Sharon Delaney McCloud, Vernice "FlyGirl" Armour, and many more. Reflecting on my thoughts and takeaways from last year's conference, I walked away knowing that I would return and contribute in years to come. Over 1,000 attendees are expected at the event this year. Clearly I wasn't the only one with that feeling!
This video below captures many of the highlights from 2017:
What to Expect from 2018 Women > A Force in Business
The NC Chamber has really outdone itself preparing for the 2018 event. With a great line-up of speakers and exhibitors, panel discussions, and, of course, the best female business leaders around, this event should be a great professional development and networking opportunity for all who attend. This year's featured speakers include world renowned leadership development expert, Cindy Solomon, as well as Lynn Good of Duke Energy. Lynn boasts the achievement of being named as the top 11 "Most Powerful Women in Business" by Forbes Magazine.
Here's what else you can expect. Breakout sessions that cover issues like Closing the Confidence Gap, Theatre for Change: Using Theatrical Techniques to Combat Sexual Harassment, and Creating the Energy to Lead Well. The full agenda spans a wide range of interesting topics for us women business leaders to come together as a community, learn from one another and increase our confidence as individuals.
Tannan Plastic Surgery is Honored to Represent Women Business Leaders
I am honored and excited to be joining other female business leaders this year as one of the panelists for Networking: Where You Want To Go. Tannan Plastic Surgery will also be an exhibitor armed with information and advice on achieving your most confident and beautiful self.
More exciting news – Meredith Seagroves from ZO Skin Health will be joining our booth! As a licensed aesthetician who works with ZO Skin Health in Sales for our area, she will be an excellent resource for all your skin care concerns. Meredith will be sharing not just advice about sunscreens and peels, but also free samples of the ZO Skin Health products like cleansers, lotions, and more.
To sweeten the pot even more, stop by our booth to enter our raffle for a ZO Skin Health Anti-Aging Kit. The kit includes Exfoliating Cleanser, Exfoliating Polish, Complexion Renewal Pads, Daily Power Defense, and Growth Factor Serum. With a total retail value of over $200, this product is unbeatable so don't miss your chance to win!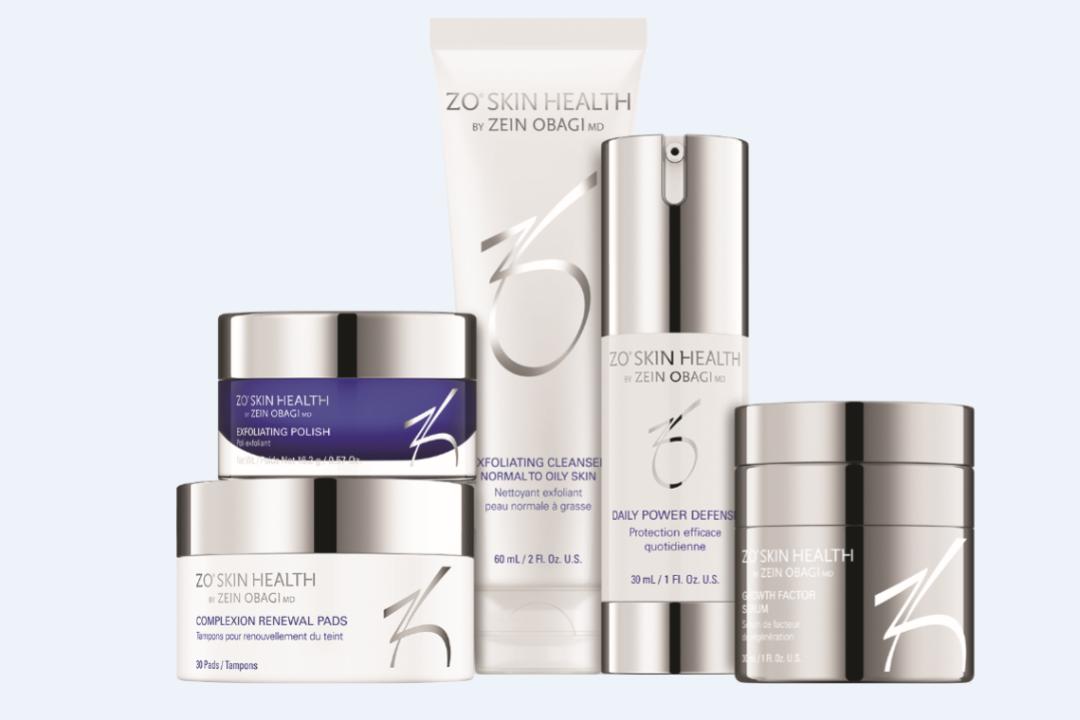 Female business leaders are an indispensable part of North Carolina's future. I am thankful for NC Chamber for putting together this amazing event. Whether you live in Durham, Raleigh, Cary, Apex, or any of the other regions in the Carolinas, I really hope to see you at Women > Force in Business 2018. Tickets are on sale now, with discounted pricing until October 19th, so hurry up and register!
Best of all, don't forget to come by the Tannan Plastic Surgery booth in the exhibitor hall to say hello. We can set up a meeting time in advance as well. Send me a note through our website, or connect via Instagram, Twitter, and Facebook!