How to Fix a Thin Upper Lip with a Lip Flip
by Kristie Foushee & Dr. Tannan
When you look in the mirror, is your upper lip thin or flat? Or does your upper lip disappear every time you smile? Like many aesthetic features, our lips and their shape are genetic.
And like everything else, our lips lose volume with time. Starting in your 20's and 30's, your body's production of collagen slows down. Many areas of your face, especially the cheeks and lips, can lose valuable volume that catches up to us in our 40's.
At Tannan Plastic Surgery, we hear from so many women who have exhausted the beauty-counter "tricks and tips" for fuller lips. You know what we mean. Overlining your lips just doesn't work in real life like it does on photoshopped pics on instagram. Unfortunately, these touched-up photos and false promises can make you feel even worse about your lips.
That's why we're writing this post! We want to give you something to really smile about: The Lip Flip! This is a highly personalized and precise injectable treatment to help you regain that gorgeous smile.
So, what exactly is a Botox Lip Flip?
The Botox Lip Flip is a non-invasive, micro-dose injectable treatment that helps relax the muscles of your top lip so your pink vermilion lip is more visible. By targeting the tiniest upper lip muscles (the orbicularis oris muscle to be exact), this delicate treatment releases muscle tension and allows the lip to "flip" outwards rather than tighten across your mouth.
The results subtly change the positioning of the upper lip, giving the pink part of your upper lip more visibility. Move the slider to see what a lip flip before and after picture looks like.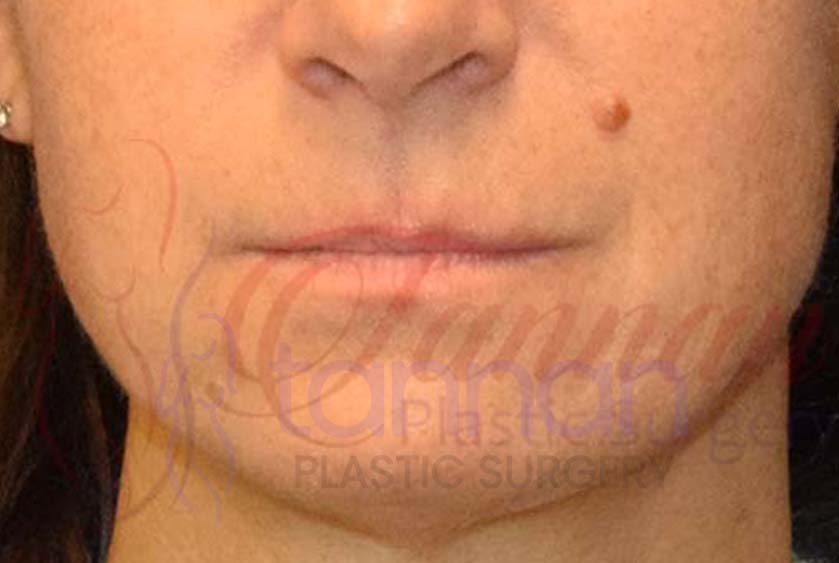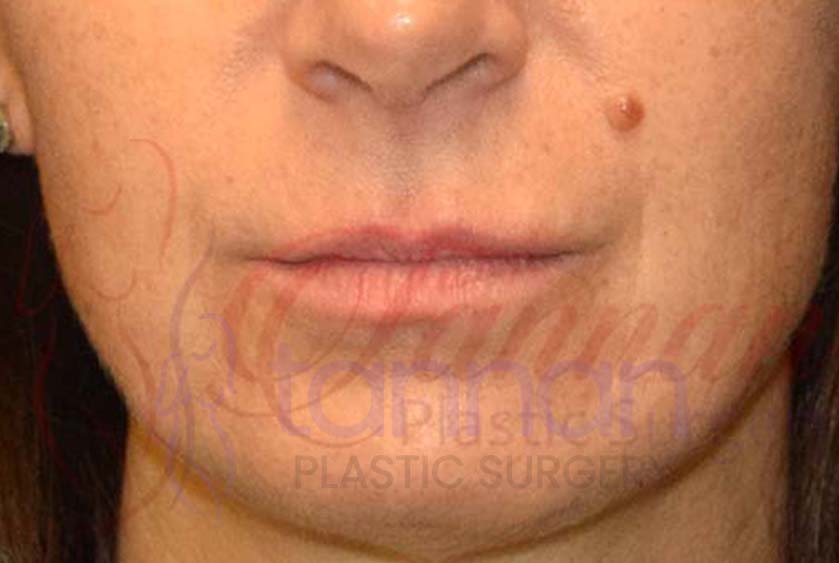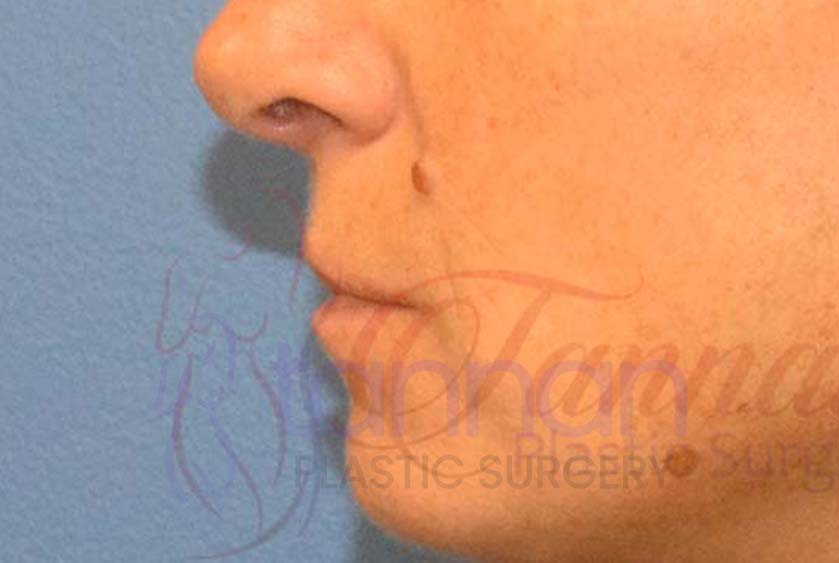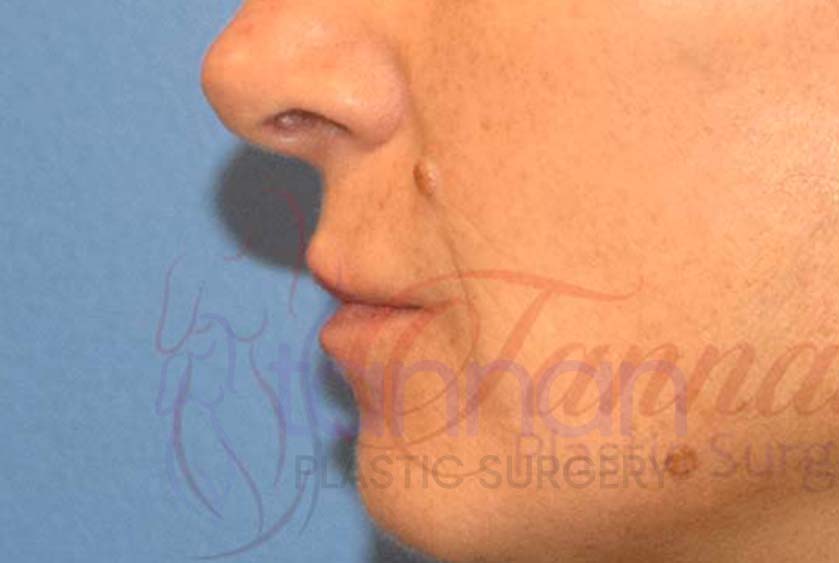 See before-and-after photos from a real patient treated by our expert injector Kristie Foushee, RN. She was born with thin lips that disappear when she smiles. Kristie worked with her to achieve a subtle, natural fullness and balance. Move the slider from left to right to see her beautiful results!
How does a Lip Flip compare to more traditional Lip Fillers?
The Lip Flip isn't designed to add volume in the same way dermal lip fillers are, the two treatments are used to achieve different goals. However, they can be performed at the same time for a synergistic boost to your upper lip. You can see noticeable improvement in both volume and shape of the lips.
Our expert Nurse Injector, Kristie Foushee, RN explains that it's best to consult with an established practitioner who can guide you through your options. You'll want to seek advice from an expert injector, a cosmetic specialist who has a passion for facial aesthetics and extensive experience of working with a complete line of injectable treatments.
There are times Kristie will combine a lip flip with filler, and other times she believes it is best to try one and then add the other if your lips need an extra boost. There is no one-size-fits-all approach to the lips.
Lip filler will not turn the upper lip up, or "lift" the pink lip. Instead, filler adds volume to your lip. If you need both volume and an upward rotation to your pink lip in the middle (elevation of your cupid's bow that central part of your lip), then your expert injector will suggest a botox lip lift to set the foundation higher plus lip filler for volume addition. We can do both procedures simultaneously or step-by-step. It all depends on you and your goals that we discuss together in your consultation.
Lip Flip
A poutier appearance and definition of upper lip
Subtle, natural-looking results
Can be part of how we treat a gummy smile
Can be more affordable than fillers
Excellent alternative or add-on to fillers
Results last 2-3 months
Minimal after-care
Dermal Lip Filler
Adds increased volume to both upper and lower lips
Can reduce lip lines or wrinkling by adding fullness
Effective at reshaping or adding structure
Results can last 6-12 months
Minimal after-care
What can I expect during and after my treatment?
Typically, the procedure itself is quick, pretty painless and recovery is relatively simple. Botox results usually begin to appear a couple of days post-treatment and you will see peak results after about two weeks. On the flip side, you'll find yourself feeling fresh-faced and glowing with a smile that feels naturally plump and beautiful!
To find out more about any of our injectable treatments or to schedule a consultation with our expert-led team of aesthetic professionals, give our office a call today (919) 797-0996!
Folks come to see us from all over. It is common for our patients to travel from all the corners of Raleigh plus Apex, Holly Springs, Fuqua-Varina, Cary, Morrisville, Durham, Chapel Hill, Carrboro, Pittsboro, Garner, Knightdale, RTP, Winston-Salem, Kernersville, Clemmons, Wake Forest, Wilmington, Fayetteville and the surrounding areas for our unique approach to cosmetic plastic surgery, Botox, and filler.
If you are looking for the best plastic surgeon and the best Botox injector for you, be sure to do your research! We hope our all-women, all-star team can help you regain your confidence and move forward as the brightest version of you.