Everything You Need to Know About Newtox vs Botox
by Virginia Torres
What is Newtox vs Botox?
Have you seen all those posts with pink gloves lately on social media promoting #Newtox? What exactly is Newtox vs Botox and why is everyone so excited for it? Newtox, also known as Jeuveau by Evolus, is the new FDA-approved neurotoxin used to temporarily treat moderate to severe frown lines between the eyebrows (glabellar lines). The goal of Jeuveau is not to give a frozen, exaggerated look but to softly silence those deep frown lines and remove the heaviness of expressions. Dr. Tannan always ensures that her patients leave feeling rejuvenated with natural looking results!
What are the benefits of #Newtox vs Botox?
Jeuveau is an alternative neurotoxin to Botox, and both are cosmetic injectables that relax the muscles of the face for a more naturally youthful look. The exciting news about #Newtox is that some patients (including our own office staff) have noticed their results as quickly as 1-2 days later!
In addition to faster results, it's been noted that patients have seen results last up to four months, instead of the typical three. This in turn means that it's more cost effective overall. That's one less tox visit a year!
Once you schedule a consultation, Dr. Tannan can review all the benefits and differences of Botox and Jeuveau so that you can see which is the right choice for you. (Some other alternatives to Newtox include: Dysport and Xeomin).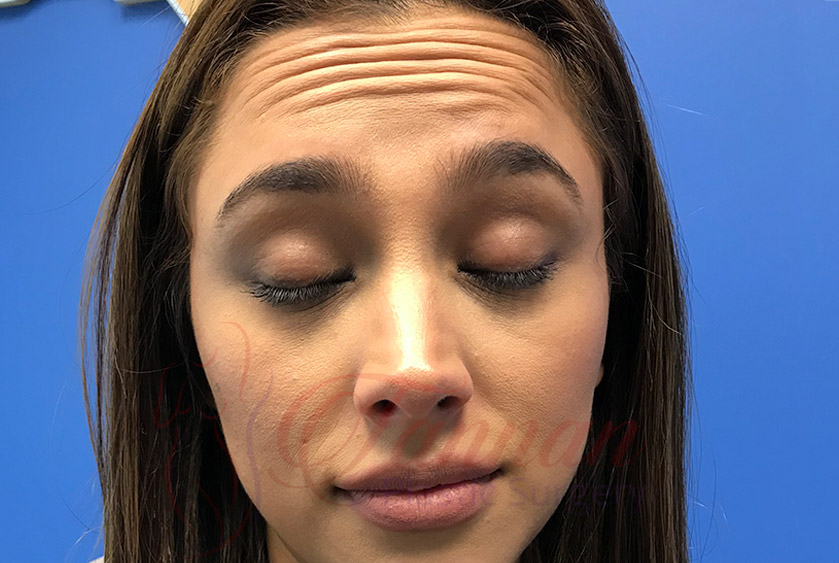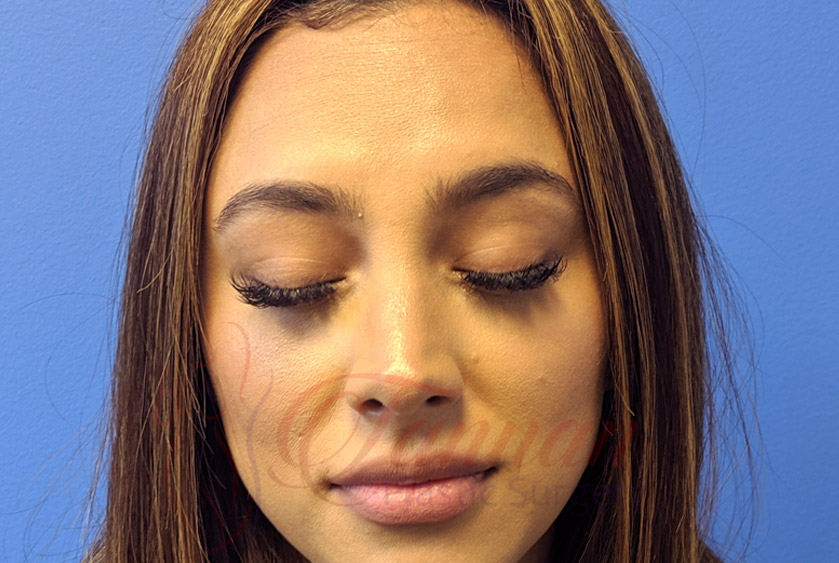 Virginia's before and after shows how Newtox was used to naturally remove the heaviness of the brow and frown area. The result is a refreshed and calm expression.
How long does the Newtox procedure take?
You've had your consultation with Dr. Tannan and decided to move forward with Newtox. How exciting! How long does it take? The injectables themselves take around 10-15 mins depending on the area being treated. Dr. Tannan makes sure that whether it's your first time or just a touch-up appointment, you're educated on the procedure and the expected results.
Once the injectables have been administered to the treated area- whether it be your frown lines or crow's feet, you'll notice the changes come into effect as soon as 1-2 days. For some, it can take the full week.
Does Newtox cost less than Botox?
Pricing is very specific to each patient for Botox and #Newtox aka Jeuveau. It's always very difficult to give an exact quote over the phone since Dr. Tannan is not able to accurately identify the depth and quantity of treatment without seeing you first-hand. We've seen that results have lasted longer with Newtox.
Instead of the typical three-month duration shown with other neurotoxins, (which have you coming in four times a year for maintenance of that refreshed look), you can keep it up with only three Newtox treatment visits a year. Kiss that last treatment goodbye, which means more money in your pocket!
When considering pricing please also remember that Dr. Tannan performs this procedure herself and has mastered her own techniques to solidify a stress-free experience. Tannan Plastic Surgery adheres to the highest standards of safety for our patients. Dr. Tannan is a leading Botox and Jeuveau injector in the Raleigh-Durham area with extensive knowledge and experience in the plastic surgery and aesthetics field.
In addition to being an innovator she's an educator. Dr. Tannan has published research educating others in the same field on innovative surgical techniques. Trust that you'll always be in good, safe hands.
Ready to move forward? Call us at 919-797-0996. One of our all-female-staff members are ready to schedule your one-on-one consult with Dr. Tannan.