Why Morpheus8 Treatment Is Consistently The Best Noninvasive Skin Treatment
Step into the future of skincare and put your best face forward with Morpheus8! This breakthrough micro-invasive treatment combines the best in advanced technology with everything we know about skin-science to deliver naturally stunning results! Morpheus8 treatment is more than a new beauty regimen, it's a truly transformative skincare experience that can address multiple concerns simultaneously using a powerful one-two punch.
What Exactly Is Morpheus8 Treatment?
Morpheus8 is a microinvasive skin treatment that combines the rejuvenating power of microneedling with radiofrequency (RF) technology to stimulate collagen production and simultaneously tighten skin. The real magic of Morpheus8 lies in its ability to accelerate collagen production deep within the skin. By delivering radiofrequency energy precisely to the underlying layers, it prompts the body's natural healing response, encouraging the production of fresh collagen and elastin. This leads to firmer, more radiant-looking skin over time.
Wrinkles: Morpheus8 treatment is highly effective in reducing fine lines and wrinkles on the face and neck. Each burst of energy gently stimulates collagen development, allowing your skin to form new supportive networks, shrinking skin cells, and firming your skin naturally.
Texture and Tone: By delivering energy directly to the impacted layers of the skin, Morpheus8 helps to reduce hyperpigmentation while smoothing rough patches and correcting areas of sun damage.
Pores: By safely delivering RF energy (a form of controlled mild-heat), Morpheus8 aids in resurfacing skin, increasing firmness, and shrinking the appearance of your pores.
Acne and Scars: The microneedling component of Morpheus8 helps to break down and retexture the tough, fibrous tissue associated with scarring. The RF energy also helps to reduce the inflammation and redness that often occurs with acne.
Neck Fat: The radiofrequency heat can be precisely delivered to the deeper fat of your neck where the skin and fat often hang down making you look older and blunting your neckline on side profiles. The tightening can work on your skin while the fat reduction at the deeper layers gives a sharper jawline.
Before and After
This beautiful patient completed three treatments of Morpheus8. Her after photos show stunning results after only 2 months (after her 3rd and final treatment in the series). Take note of the sharper jawline, diminished jowl, decrease in fine lines around her eyes and neck and her overall improved skin texture and tone.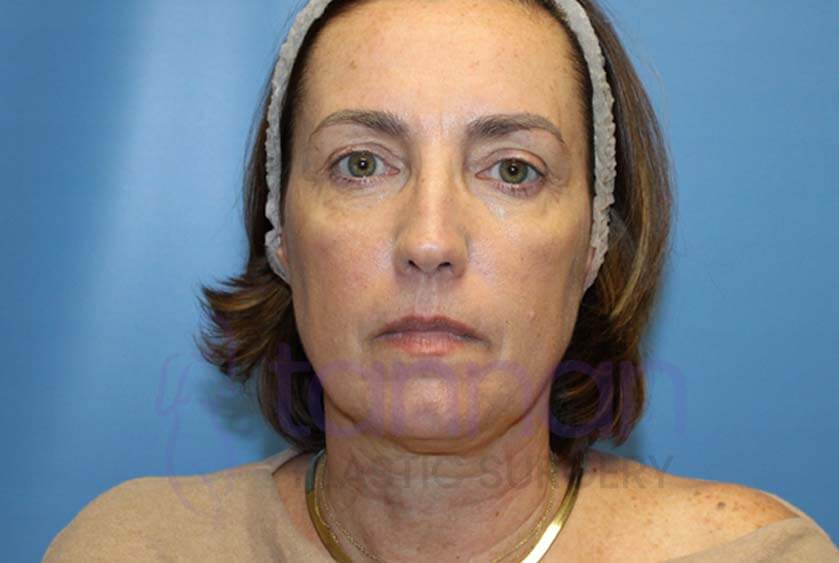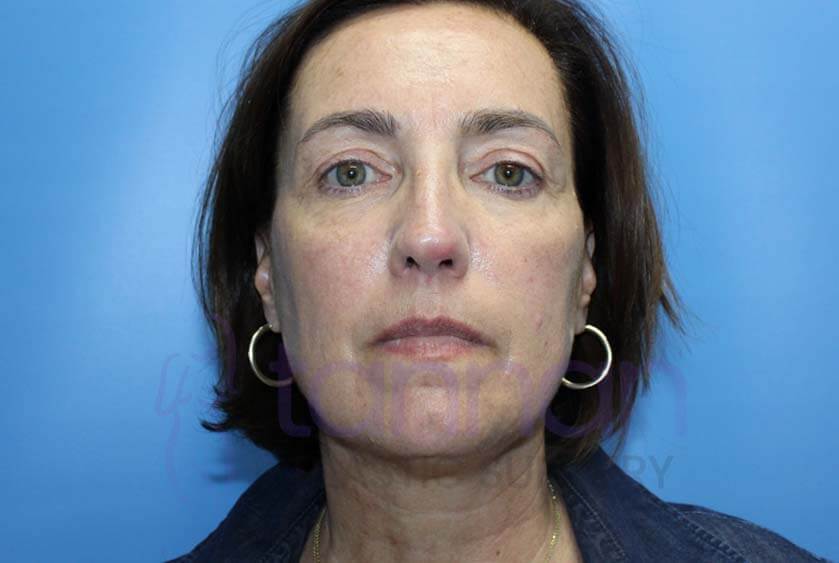 Next Level Benefits of Morpheus8 Treatment
A major reason Morpheus8 is causing a sensation is its incredible versatility and inclusivity. The clinicians at Tannan Plastic Surgery customize the treatment to address your specific skincare concerns. Whether you're looking to diminish fine lines, improve acne scars, tighten loose skin, or even contour your jawline, Morpheus8 has you covered! Even more amazing, Morpheus8 is suitable for all skin types and tones (it's even proven safe to perform on darker skin tones).
Another added benefit to Morpheus8 microneedling is the minimal downtime needed. Most of our patients return to work the next day. Often patients may experience moderate redness and swelling immediately after the treatment (much like a sunburn), but this typically resolves within a day or two. Expect to see initial results within the first few days. As the new collagen and elastic continue to build, most patients notice prominent results after a few weeks.
Morpheus8: The Skincare Treatment You Have Been Waiting For!
No matter your age, your skin condition or where your skin is at in the aging process – Morpheus8 treatments can visibly lift, enliven, and rejuvenate your skin. Finally, a non-invasive, comprehensive skin treatment option for almost anyone who wants to address a variety of skin issues on the face and neck. Whether you're dealing with wrinkles, texture and tone issues, enlarged pores, acne, or scars, the highly advanced Morpheus8 treatment system can help.
To learn more about Morpheus8 treatment, schedule a consultation with our experts at Tannan Plastic Surgery today. (919) 797-0996
Folks come to see us from all over. It is common for our patients to travel from all the corners of Raleigh plus Apex, Holly Springs, Fuqua-Varina, Cary, Morrisville, Durham, Chapel Hill, Carrboro, Pittsboro, Garner, Knightdale, RTP, Winston-Salem, Kernersville, Clemmons, Wake Forest, Wilmington, Fayetteville and the surrounding areas for our unique approach to cosmetic plastic surgery, Botox, and filler.
If you are looking for the best plastic surgeon and the best Botox injector for you, be sure to do your research! We hope our all-women, all-star team can help you regain your confidence and move forward as the brightest version of you.