3 Proven Ways to Help Women in STEM Make an Impact
I love my job and consider it my privilege as a plastic surgeon to help others feel comfortable and confident. I see it is as my responsibility to help foster the next generation of plastic surgeons. We strive for more diversity in our field of medicine. More broadly, I would love to see more women in STEM fields, not just medicine and surgery.
Did you know that over 90% of plastic surgery procedures are performed on women, yet only around 15% of all board certified plastic surgeons are female? The percentages of minority female plastic surgeons like me is yet even lower. With those odds, we must find ways to lift each other up.
What we can do to support women in STEM
Today, more women than ever are rising through the ranks of various science programs, from math to marine biology. Yet, the published literature is rife with examples of women leaving the leadership pipeline in academic universities and in big business. As women leaders and mentors, we must do our part to set future generations of women up for success.
So how do we support young women in STEM and help them make their impact long-term as women professionals and business leaders? Here are my three biggest ways to make an impact starting today — Mentorship, Sponsorship, and Engagement.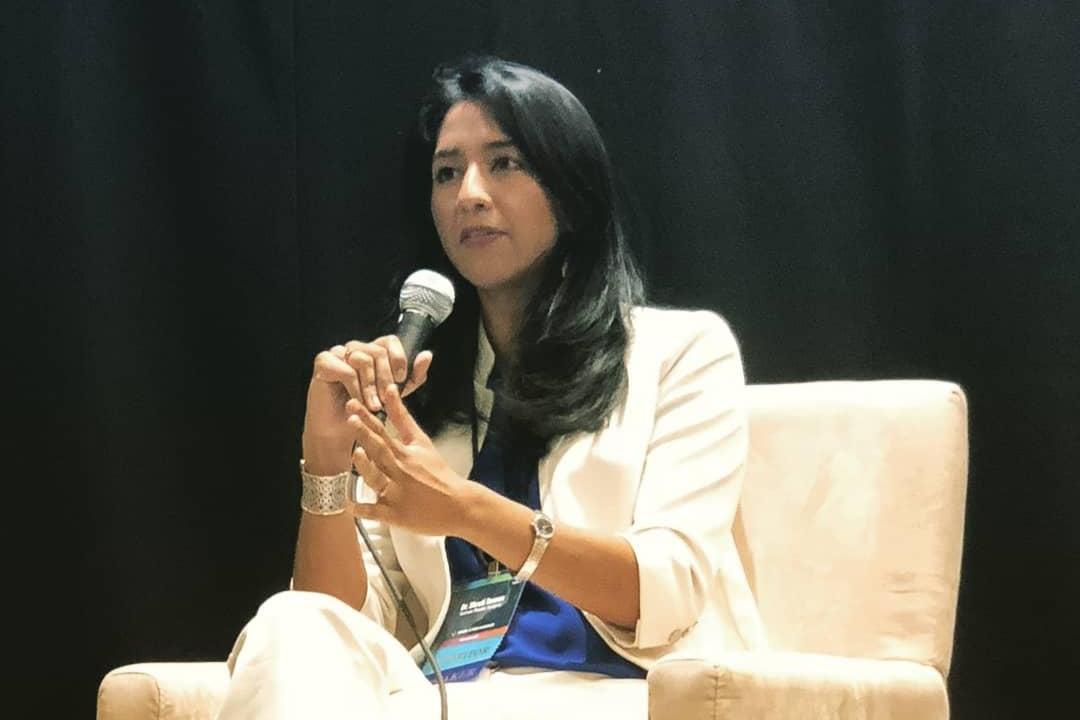 Mentorship
Seeing and talking to someone in a role that she one day aspires to be in, is perhaps the best way to guide younger generations of women in STEM. For me, this has meant being available through my academic connections as an alumna of the North Carolina School of Science and Mathematics, University of North Carolina at Chapel Hill (undergraduate and medical school), University of Virginia, and The Hand Center of San Antonio. Also I am available through friends, family, and young students who reach out, eager to connect and learn because they are interested in a career path of medicine.
Mentorship for women in STEM is not limited to just other professional women. Men can also share their wisdom! Remember, your female mentees may have different challenges than what you as a male experienced in the same career trajectory. Do some reading to learn about these unique challenges (for example, see Understanding and Overcoming Implicit Gender Bias in Plastic Surgery) so that you can truly make a difference in a young woman's future.
Check in regularly and truly make it a point to understand the mentee's professional and personal needs. And a word for the mentees. Sometimes your mentor may be great at how you wish to lead your professional life, but perhaps not your personal one. In that case find an additional mentor who excels in what you define as success.
Sponsorship
Once you are established in your career, another way to make a big impact for women in STEM is through sponsorship. Sponsorship in its simplest terms means lifting people who show promise by validating them and introducing them to your network.
Using your credibility to help young women establish themselves is a valuable and life changing gift. After all, 85% of all jobs are filled by networking. It proves that we might live in a digital age, but the old fashion of value of our words and connections is still what makes the world go round.
Mentees, take heed – if you want someone to be your sponsor, just ask! Be prepared when you make your ask. You are asking someone to flex their relationships, reputation and leverage their connections to help lift you up. So show them what makes you worth it! Bring your CV, your personal statement, and share your truth.
That sort of thing will help rally the sponsor to your side. Have a very specific ask in mind. For example, if you want to land an internship at a particular firm, then find and ask someone who is well connected to help you make that happen.
Sponsorship means lifting people who show promise by validating them and introducing them to your network.
Sponsors, you were there once. Someone once vouched for you and put their reputation on the line, serving as a stepping stone to launch your bright career as a result. You owe it to those young professionals around you to make it count and help them start their careers. This requires minimal effort on your part but can result in major potential change for these young women and men.
Be careful as you consider your language used to describe women. Ask yourself if you are falling for age-old implicit bias and referring to a woman as "nurturing" or "caring". Instead, referencing her exemplary leadership skills, level-headedness, and ability to make tough decisions in stressful situations carries greater impact.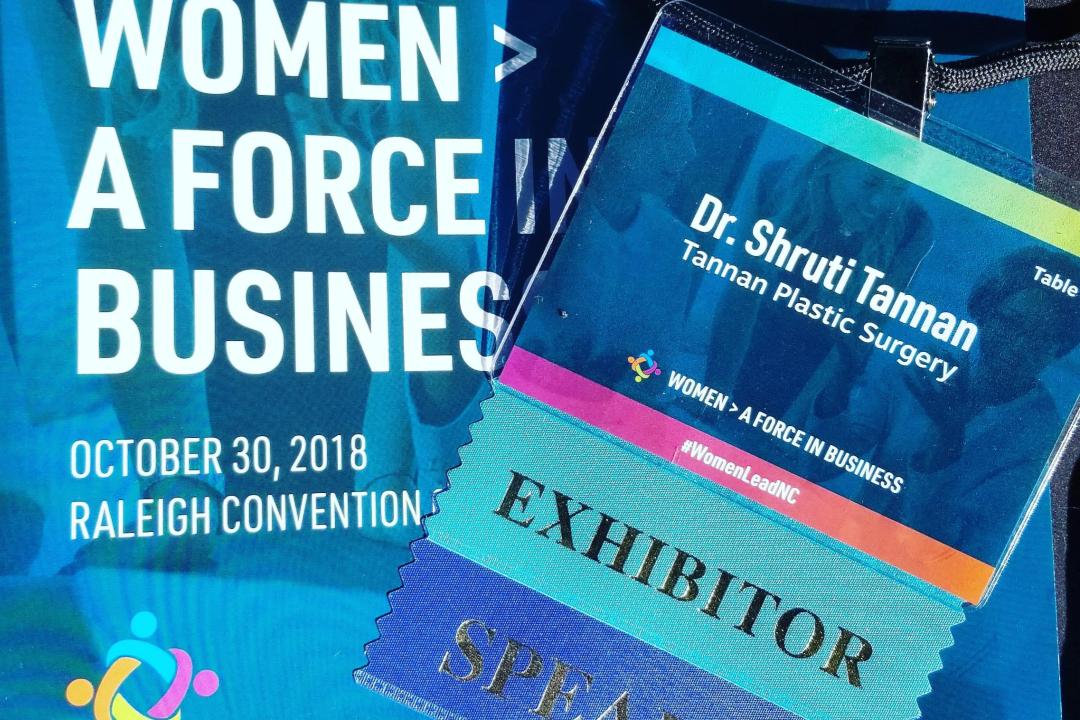 Engagement
Lastly, engagement through public speaking and private speaking has been a great way for me to make an impact for women in STEM and otherwise. Whether it is networking and speaking at events like NC Chamber's Women > Force in Business conference, or giving a talk in one of my weekly afternoon meetings with aspiring medical students, nurses, surgeons-in-training, I have learned that personal engagement matters!
Being available for my Mom Tribe, or speaking at school career day, or engaging in regular team building activities with my staff have all been fun ways to spread the word that women can indeed make great leaders and have it all if they choose!
The Triangle of NC is an amazing place with Raleigh, Chapel Hill, Durham, and the surrounding areas including Apex, Cary, Wake Forest, and others. We are blessed to have world renowned institutions like UNC-Chapel Hill, and NCSU and Duke to name a few. Research Triangle Park makes this area a huge epicenter of women in STEM. Make it a point to look in this community of ours to become more accessible and available for educating future generations of women in STEM.
The Journey for Women in STEM
This deeply personal Instagram post of mine sums up my feelings perfectly about my journey as a woman in STEM.
My responsibility is not only as a minority female plastic surgeon, but also a mother to an amazing 6-year old girl to whom I tell everyday that anything is possible. I intend to actively play my part to empower young women. Although I am a woman in a male-dominated field, I push for equality for all my colleagues and peers. As women in STEM, we can change the world. Join me!